CEO Greetings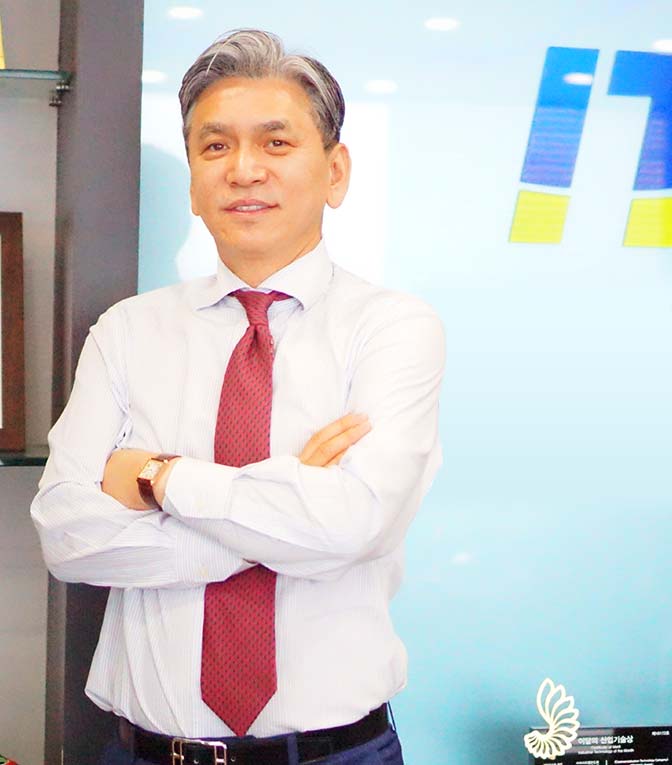 We're striving to become a
Global No.1 company leading the secondary
battery industry with edge innovative technology
Thank you for visiting our homepage.
After founded in 2000, we succeeded in mass-producing POC(Protection One Chip) for the first time in the world, a key component of the protection circuit for secondary battery in 2005. In 2012, we developed PMP(Protection Module Package) that combines IC, FET, and passive components into a single package, and became the world's only one manufacturer. We secured domestic and overseas' major mobile phone makers as customers with this technology, and became the No. 1 in global market share in the field of protection circuit for secondary battery.

We're trying to provide the best products to our customers by 2,500 employees at 2 domestic and 4 overseas workplaces, and actively investing in new product development to strengthen our position as a market leader.

We are currently preparing to enter into the medium and large secondary battery field based on our experience and technology. We will actively foster BMS(Battery Management System), a key technology for medium and large sized secondary batteries, as a next generation growth engine. We will also actively discover new businesses with high profits and high growth that can enhance the company's value. We will pracice the "Right Path Management" to give trust to our customers, shareholders and all stakeholders, and we will comply with relevant law and requirements of our customers, and will ensure that we do not neglect to fulfill social responsibilities and obligations through continous improvement activities.

We will continuously do our utmost to achieve our mission of "Creating a safe and eco-friendly society based on technologiy and trust in human beings". And we would like to ask your your attention and encourgement to be Global No.1 company, leading the industry of secondary battery.
Thank you so much.
ITM Semiconductor Ltd CEO Na Hyeokhwi